The heart behind Simple Comforts Coffee Shop.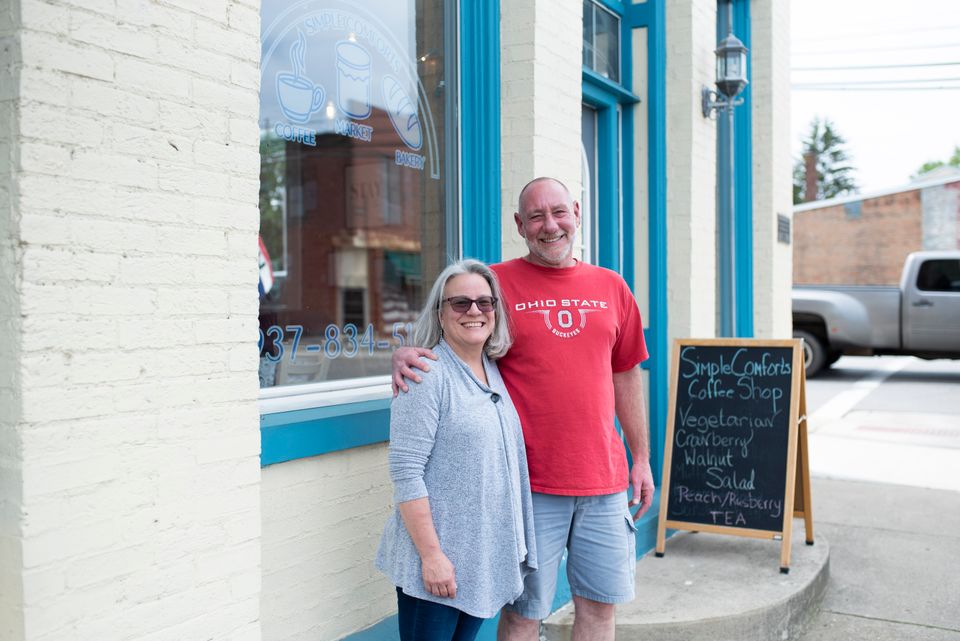 You're never too old to know what
you're going to be when you grow up.
 
Mervin and Tammy Miller​ never grew up dreaming to own a coffee shop. Luckily, it's never too late to know what you want to do with your life. With children out of the house and a desire to make a change, the Miller's decided to buy The Darby House in the center of Mechanicsburg.
​
Equipped with no more than the knowledge of using a coffee maker, the Millers set out on their new journey. After renovating and renting out the five apartment units on the second and third floors of The Darby House, they set their sights on the former Beans n' Cream.
​
Working diligently to restore the lower level of the building and brighten up the center of Mechanicsburg, the Millers opened Simple Comforts on Dec. 4. Owners of Mechanicsburg-based Hemisphere Coffee Roasters Paul and Grace Kurtz have graciously provided the Miller's with supplies and training to operate Simple Comforts, and they'll use Hemisphere Coffee beans for their coffee.
​
Acts 28:30-31 has been the Miller's mission verse.
"For two whole years, Paul stayed there in his own rented house and welcomed all who came to see him. He proclaimed the kingdom of God and taught about the Lord Jesus Christ--with all boldness and without hindrance!"
​
The Millers want Simple Comforts to be a place to gather for people who need hope, inspiration, and rest. Come join us to escape the world's pressures and enjoy a delightful, warm atmosphere.
​
Have a dream? Let's talk about it.